Shawarma Kebab
38 E Market St, West Chester, PA 19382
Order now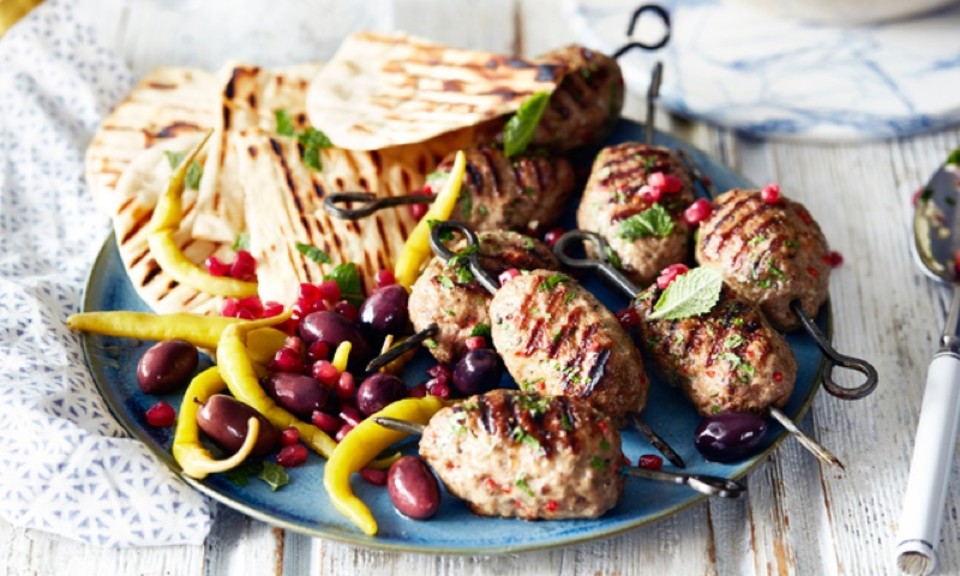 Cynthia
I was very hungry and it was after 9:00 on a Sunday night, so I thought of Grub Hub. I decided to try Shawarma Kebab for the first time. The food arrived in a timely manner and was delicious! My sellections were the Shawarma beef and chicken combination and the lemon beef with hummus, both were setved with a yummy stuffed grape leaf, a salad and a tasty seasoned and grilled pita! I was not sure if they were still serving so I called the restaurant and had the pleasure of speaking to the owner. He was very pleasant and even sent a complimentary bottle of water and a fabulous piece of baklava!
I am very impressed and definitely will order again!
Melissa
Outstanding. It's rare that I ever bother to write a review for any places at all but this one was incredible. Absolutely some of the top notch tastiest food in West Chester! We had the beef & lamb pita, the falafel, fries with tatziki and the mint tea (that had REAL MINT IN IT!!!!) Ridiculously surprisingly delicious.
You know it's worth trying when even the negative reviewers still went back repeatedly despite their prior frustrations that were only ever in regards to the delivery wait time. It's VERY much well worth waiting for. (Or simply choosing pick up instead of delivery...)
Pete
I had never had shawarma before but I'm a huge fan of gyros and a friend suggested I try it some time. I took a chance and ordered from this place and I'm so glad I did! The food was delicious, an absolute treat for the palate! The fresh dill in their homemade tzatziki is delightful. Prompt delivery and great value for the money compared to other places in the area. I was pleasantly surprised by this place. Try something other than pizza and give Shawarma Kebab a shot. You'll be glad you did.
Robert
Excellent Excellent experience! Arrived to pick up my food and the owner was calling me to let me know it was about to be ready so that I could have it while it was still hot. We were in eye-shot of each other when I picked up which was funny for both of us. While there he quickly fixed up a small portion of the large order he was preparing for another party so that I could taste something new. It, like my order, was beyond excellent!

Great Place, nice owner, and tasty food.Experience.
Frank
BEST Kebab place in the area. A little $$ but totally and very worth it. Great quality food, tastes fresh. I would probably order more often if I could rationalize the cost. But Please leave your prices where they are so that you can keep buying good products! Delivery guy was super friendly and professional. Will likely order at least once a month from now on. I highly recommend Shawarma Kebab
About us
Dinner, Mediterranean, Pitas, Salads, Sandwiches, Wraps
Today

Delivery: 10:00 AM - 3:00 AM

Takeout: 10:00 AM - 3:00 AM

Delivery

Monday:

10:00 AM - 2:00 AM

Tuesday:

10:00 AM - 2:00 AM

Wednesday:

10:00 AM - 2:30 AM

Thursday:

10:00 AM - 3:00 AM

Friday:

10:00 AM - 3:00 AM

Saturday:

10:00 AM - 3:00 AM

Sunday:

10:00 AM - 2:00 AM

Takeout

Monday:

10:00 AM - 2:00 AM

Tuesday:

10:00 AM - 2:00 AM

Wednesday:

10:00 AM - 2:30 AM

Thursday:

10:00 AM - 3:00 AM

Friday:

10:00 AM - 3:00 AM

Saturday:

10:00 AM - 3:00 AM

Sunday:

10:00 AM - 2:00 AM